School Council
The School Council serves as a democratically elected body and a voice for the children in our school.
Candidates have to deliver a speech and give reasons as to why they are the best candidates to represent their class. School Council membership runs from Years 2 – 6. Classes vote for a boy and girl representative. This system of elections is held every year with an opportunity for new members to run for a position.
Children learn how a meeting runs and how a Council can be effective. They elect a leadership team to guide and direct meetings, the agenda and aims throughout the coming year. This leadership consists of Chair, Vice Chair, Clerk and Treasurer.
Minutes are recorded by the Clerk and given to each member to share with their class. The children take their roles very seriously. This year the council have been a little later starting but are now up and running and ready to make an impact on the life of the school for the good of the pupil body.
This year, the School Council aim to achieve:
Improving the school with everyone's ideas and comments
Selecting appropriate charities to support with input from other pupil groups eg. the Mini-Vinnies
Looking at School Improvement Plan and how the Council can support it
Activities to date
Election of Leadership Team
Communication Strategy
Aims for the academic year
Time-line of events and impact of their work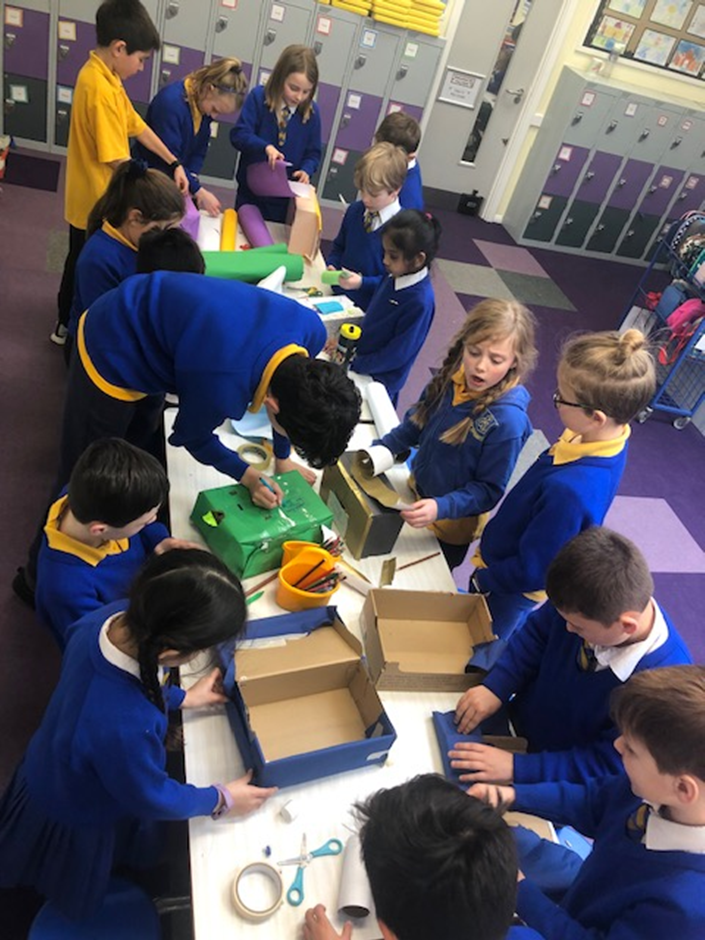 School Council members making the 'suggestion boxes' for their classes as part of the Communication Strategy.
Classmates can then share ideas which will be reviewed within the council's regular meeting time.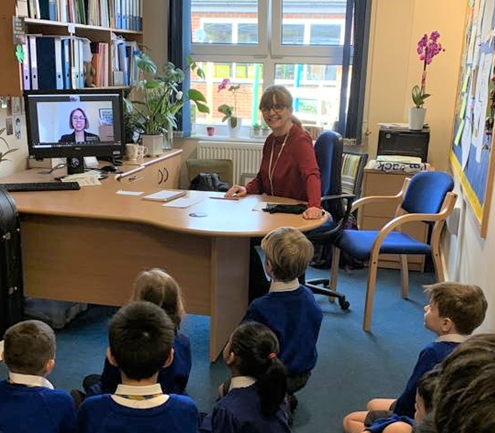 Meeting Munira Wilson MP over zoom to discuss how to set up and run the School Council effectively.
No photo albums have been added to this gallery yet.