Nursery Class Information

For more information about the admissions criteria and process, please click here.
---
Welcome to our Nursery
St Edmund's Nursery is set in a purpose-built building which has a large classroom, a covered outdoor learning area and a playground shared with the other Early Years classes. In the summer we also take advantage of the school field and gardens.
Our nursery offers morning or afternoon sessions for children aged three to four provided they are toilet trained. Our highly skilled nursery staff provide outstanding care, education and support for you and your children and our superb facilities and grounds give the children everything they need to feel confident and secure.
If you are looking for an all-day placement, we can offer a solution. St Edmund's Playgroup is run in the Cheray Hall next to the St Edmund's school gate. A number of families choose for their child to attend the play group in the morning, enjoy their lunch and be taken over to join our nursery (a one minute walk) for the afternoon session.
If you would like more information about St Edmund's Playgroup, please contact them via email: stedsplaygroup@gmail.com
---
Our Nursery Staff
Morning Session:
Nursery Teacher: Mrs Rutherford
Nursery Assistants: Mrs Gould
Afternoon Session:
Nursery Teacher: Mrs Rutherford
Nursery Nurse: Mrs Clarke
---
Visiting Us
One of the best ways to get to know a school is to visit. We encourage you to come and see the nursery in action. Please contact the school office for a full list of tour dates. 02028 894 7898
You can also view our A-Z of St Edmund's to find out more about us, and to answer some frequently asked questions...please click here.
---
Important information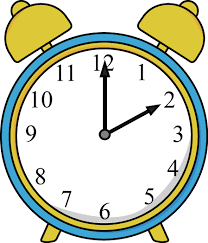 Children can join our Nursery (after their 3rd birthday) altogether in September.
All 3 and 4 year olds are entitled to 15 hours per week free childcare during term time.
Our session times are:
8.45am - 11.45am Morning Session
12.20pm – 3.20pm Afternoon Session
Typical Nursery Session
Gates open 8.45am (morning session) / 12.20pm (afternoon session)
Registration
Teacher led & self-selected activities
Making friends and getting to know each other
Inside/outside learning
Fruit Café
Teacher led & self-selected activities
Tidy-up time
Story/songs and prayers
Pick up 11.45am (morning session) / 3.20pm (afternoon session)
---
Nursery Uniform

Children wear a full nursery school uniform that can be purchased at the school shop in Whitton High Street. Please make sure that all your child's items are clearly labelled.
Please also bear in mind that play in Nursery can be very messy! Whilst we take every opportunity to remind child to wear aprons to protect their clothes in play, sometimes children forget or the aprons do not protect every part of their clothes.
As we spend a lot of time outside we request that children come to school in a sensible outdoor coat/clothing appropriate for the weather conditions. During the summer we ask that children have sun cream applied before coming to the nursery and are provided with a hat.
---
How do we learn in Nursery?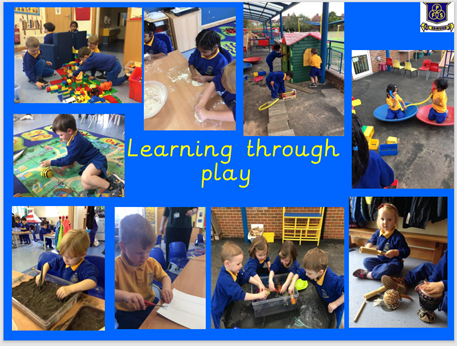 The Nursery curriculum is based around the 'Early Years Foundation Stage Framework' (EYFS) which covers 7 different areas of learning. These are:
Communication and Language
Physical Development
Personal, Social and Emotional Development
Literacy
Mathematics
Understanding the World
Expressive Arts and Design
Learning is play-based which means that on the whole, children choose the activity that they would like to do and their learning is supported and extended by adults in the classroom, as part of their play.
Please click here to read our document providing much more information about Nursery life here at St Edmunds.
---
Reading in Nursery
Children will have access to reading books in our Nursery and are able to bring them home. Click here to view a list of recommended books for the children.
---
Newsletters and Information
All nursery and school information is sent out via the School Communicator App. Newsletters are sent out to families fortnightly. To find out more information about this, please click here.
---

St Edmund's Catholic Primary School
Nelson Road
Whitton
Twickenham
TW2 7BB
Tel: 020 8894 7898
Email: office@st-edmunds.richmond.sch.uk
We look forward to welcoming you and your child to St Edmund's Nursery.
---
The list of Richmond Primary Schools that made the 'Times top 500' includes St Edmund's Catholic Primary School, ranked at 348 meaning we are in the top 2% in the country – what an amazing achievement!

Click here to read the article in the Richmond and Twickenham Times to look at the full list of local schools that made the list.