Religious Education
The outcomes of Religious Education are Religiously literate young people who have the knowledge, understanding and skills - appropriate to their age and capacity - to think spiritually, ethically and theologically, and who are aware of the demands of Religious commitment in everyday life.

[From the Curriculum Directory for Catholic Schools]
RE is considered a core subject at St. Edmund's. RE is taught through individual RE lessons but it is also interwoven through the whole range of subjects taught throughout the school. We consider it vital for the children's religious and spiritual development that an appropriate amount of time is set aside each week for RE lessons. As Archbishop Vincent Nicholas stated
At the heart of the understanding of life lies God, its creator.
The R.E. Curriculum at St Edmund's is based on the Curriculum Directory from the Bishop's Conference of England of Wales. RE planning aims for the development of knowledge and understanding of our faith and the ability to reflect on its meaning. Our planning follows the Liturgical Year, so the children learn about the Church's major feasts and celebrations, as well as the Sacraments, the Old and New Testament and the many aspects of prayer.
Throughout the entire curriculum the children are encouraged to reflect on how their faith should affect their actions in their everyday lives. Catholic social teaching is taught through every topic and has a high profile throughout the school.
As we live in a multicultural society we believe it is important that the children learn about and respect other beliefs. As the children journey through school, they will learn about Judaism, Islam, Sikhism, Buddhism and Hinduism through multi-faith weeks in the Autumn and Summer terms.
We try to make sure the children have opportunities to visit local places of worship as well as St Edmund's Church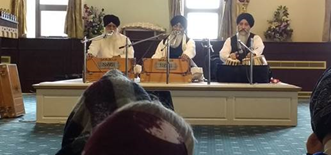 We help the children to form and develop a closer personal relationship with God through prayer and to think about what it means to be a follower of Christ in their day-to-day lives. We encourage the children to take a leadership role in the prayer life of the school. The children will have opportunities to plan acts of worship for their class and key stage and the MiniVinnie Society coordinate our charitable events.
To support the Catholic life of the school we have a wide range of liturgical celebrations throughout the academic year which parents/carers are welcome to attend. The Eucharist is central to our school community and we celebrate Holy Mass at the beginning and end of each term and at other special times throughout the year.