School Messages
Message from the St Edmund's Governors!
Wednesday 20th May 2020 - Today we celebrate teachers on National Thank A Teacher Day. The governors of St Edmund's joined together to say a HUGE thank you to teachers, teaching assistants and all support staff for their amazing work, not only in these challenging times but all year round.
"St Edmund's is a strong community who remain together and care for each other all the time and this would not be the case without the effort of each and everyone one of you. So, from the governors we want to say..."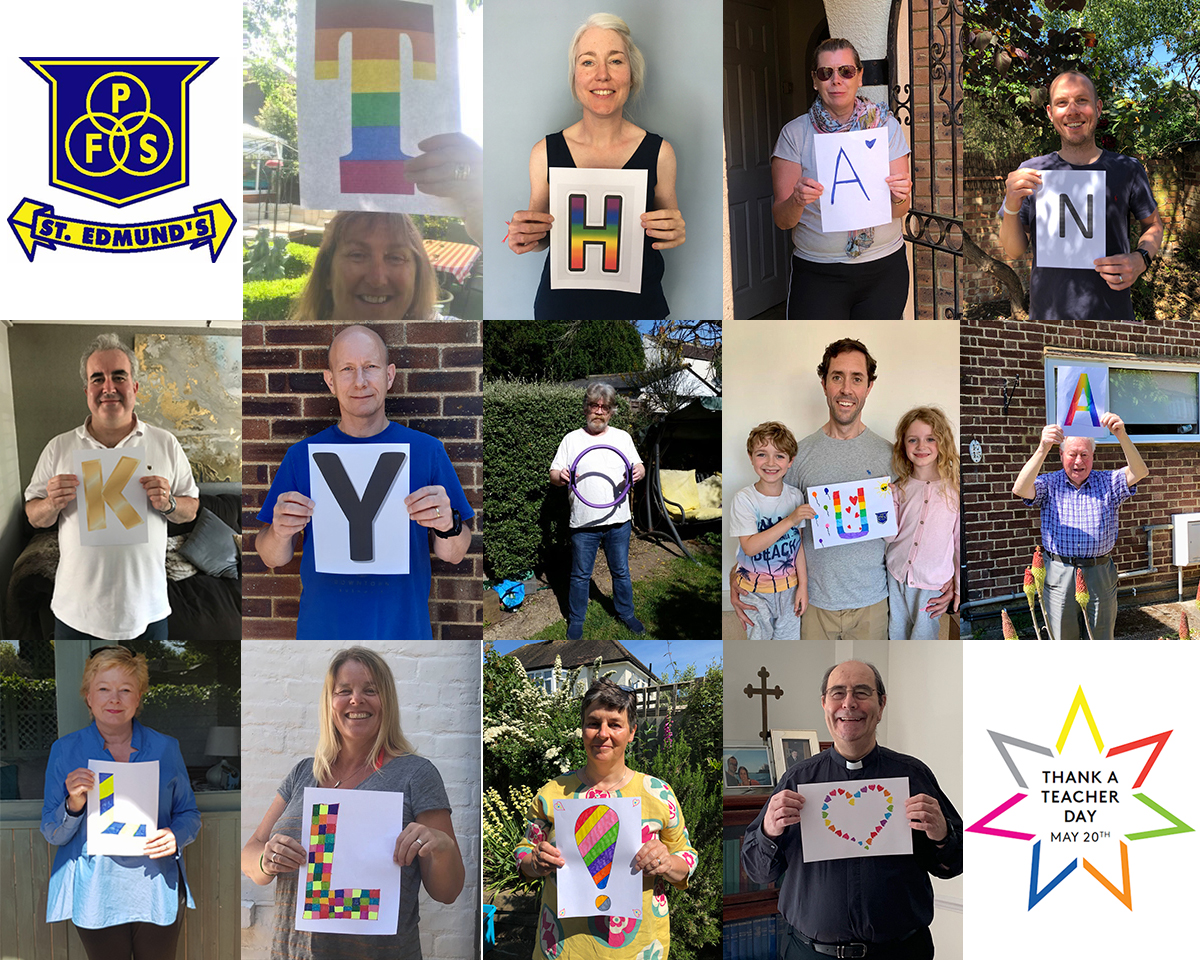 ---
Message from the St Edmund's staff!
---
**NEW** Monday 18th May - Assembly with Mrs Moreland
---
Monday 11th May - Assembly with Mrs Moreland
---
Monday 4th May - Assembly with Mrs Moreland
---
Monday 27th April - Assembly with Mrs Moreland
---
Tuesday 21st April - Assembly with Mrs Moreland
---